"Adonai, God, planted a garden toward the east, in 'Eden, and there he put the person whom he had formed."
-Genesis 2:8 
Here is something you probably haven't heard your pastor ever talk about.  However, it is a  pattern that is repeated throughout the Scriptures.  
The direction East has great spiritual significance and is always associated with holiness.
Note that the Garden of Eden was planted in the eastern part of Eden.
This should also tell you that the Garden of Eden is NOT the same thing as the Land of Eden.  The Garden of Eden was a separate piece of landscape with defined boundaries located inside the Land of Eden.
So whenever you encounter the direction East in the Scriptures your antennas should go on high alert because the direction East is almost always connected with holiness.  Here are some interesting examples.
As mentioned, the garden was planted in the east of Eden 

Cherubim (celestial beings) were stationed on the east side of the Garden of Eden (this happened after Adam and Eve were kicked out)
Parts of the burnt offering were to be thrown to the east side of the altar (you probably don't know what I'm talking about here but you will once we get into the Book of Leviticus) 

The tabernacles's entrance faces east  
Here's another super interesting point.  Look at the below statements and see if you can decipher a logical pattern.
-In Ezekiel's vision God's glory comes from the east and enters the temple from the east
-The same temple faces east with a river flowing east from it
-The Messiah is prophesied to come from the east
-Cain was exiled to the east after murdering Abel.
-People travelled to the east to build the Tower of Babel.
-When Abraham and Lot separated from each other, Lot travelled east to the wicked cities of Sodom and Gomorrah
-The Tribe of Judah was exiled to Babylon, in the east.
Did you notice the pattern?
The scriptural pattern is this: 
Positive, Godly things come from the east.
But traveling to the east is a bad thing.
Or another way to put it is, "Going west is positive while going east is negative."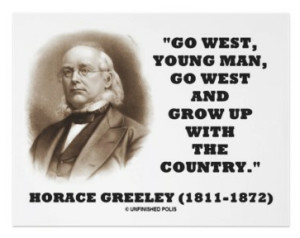 CONNECTING THIS TEACHING TO THE NEW TESTAMENT
"For just as the lightning comes from the east and flashes even to the west, so will the coming of the Son of Man be."-Matthew 24:27
NOTE:  What's odd is that lightning doesn't usually flash from the east to the west anywhere in the world.  This has got to be a prophetic statement of supernatural purport.